Juan Bastos: California Portraits – Denenberg Fine Arts, West Hollywood, CA Novmeber 4 – 18, 2017
Last fall, the Getty explored the intersection of Latin American art within the Los Angeles cultural community in their initiative Pacific Standard Time: LA/LA. This multifaceted production involved the participation of FADA Member Denenberg Fine Arts who hosted a retrospective of artist Juan Bastos in their West Hollywood gallery space. The exhibition concentrated on the artist's California portraits and culminated in a celebratory opening with cultural figureheads including Princess Michael of Kent, Valerie Sobel and artist Don Bachardy. 
The artist with artist Don Bachardy
The artist with the Princess Michael of Kent and Valerie Sobel
"When I was offered the opportunity to gather a collection of painted and drawn portraits by Juan Bastos," said gallery owner Stuart Denenberg, "I realized that his portraits from life, fuse memory and culture in an honored tradition to give us a rendering of the emotional truth of specific personalities." 
The artist with art collector Eugenio Lopez and Beverly Denenberg, co-founder of Denenberg Fine Arts
Four hundred visitors gathered at the gallery through the exhibitions two-week run and it was profiled in publications including the Arts Meme, the New York Social Diary (scroll halfway down), the Beverly Hills Courier (page 12), Century City News, Eden Magazine (page 20), and The Gay & Lesbian Review. 
Denenberg Fine Art exemplifies Fine Art Dealers Association's mission to support innovative art programs and exhibitions worldwide.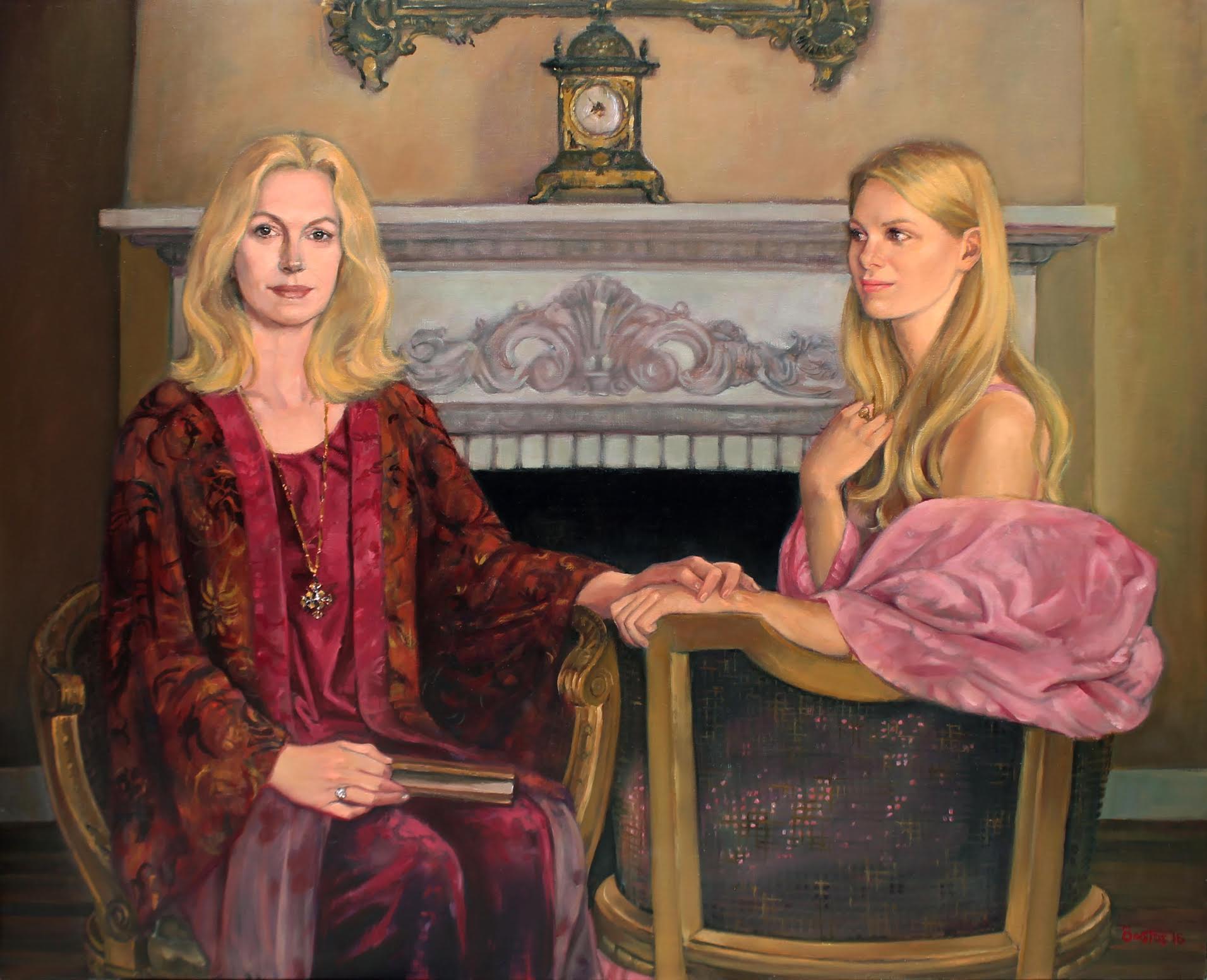 Portrait of Nehama and Ali (oil)
Portrait of Sebastian (oil)
Portrait of Valerie Sobel (pastel)
Portrait of Lilly and Hazel (pastel)